Forest Hills Dental Care
Susan M. Levine, DDS

Hillside Family Dental Care - Dr. Susan Levine, DMD
Enjoy a photo tour of our Bellerose, NY dental office below!

Forest Hills Dental Care
Susan M. Levine, D.M.D.
113-01 Queens Blvd.
Forest Hills, NY 11375
Phone: (718) 575-5090
Fill out the contact form below and we will respond as soon as possible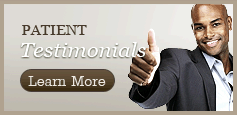 Come See Your Forest Hills and Bellerose Dentist, Dr. Susan Levine for all Your Dental Needs. We Ensure Your Visit will be Affordable & Comfortable. Call Today! (718) 575-5090 or Hillside: (718) 343-0900!
Forest Hills Dental Care
Susan M. Levine, DDS